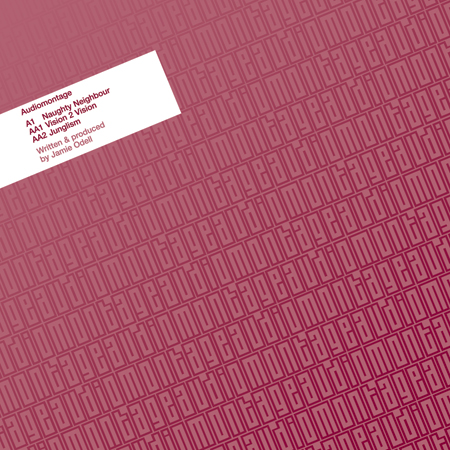 Audiomontage
Naughty Neighbour
Jamie 'Jimpster' Odell dons his Audiomontage hat for this latest 3 track EP for all house heads out there. 3 tracks showing why his productions are consistently dropped by a diverse selection of the worlds greatest DJ's and whose remixography is reaching epic proportions.
First up, Naughty Neighbour rinses out a simple, funky, filtered house groove resulting in a nice, warm, floor-friendly track guaranteed to nice up the dance.
Flip over for Vision 2 Vision, nice, moody Chicago/Detroit hybrid which should please all those of a minimal persuasion.
Finally Junglism goes deep into the rainforest for some proper old school deep house shenanigans. Just a rolling b-line, shuffling house beats and some flute with a massive reverb on it!
FR060
£4.49