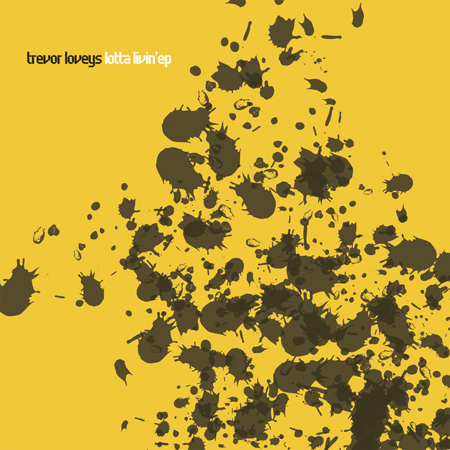 Trevor Loveys
Lotta Livin' EP
To say that Mr Loveys is on a roll at the moment is something of an understatement. His two recent solo EP?s, The Bounce and Feel The Horns, have really put Trevor on the map as one of the most exciting and underrated producers in the UK. Capable of turning his hand to many styles, Trevor?s productions are always guaranteed to sound fat, funky and above all original.
Taking time off of his duties as one half of Switch, Trevor goes it alone to conjure up this 3 tracker with a little something for everyone. Switch fans should head straight for his Dub Mix of Lotta Livin? where his trademark chopped up beats provide the backbone for a very sick bassline indeed! This one will stick out in the crowd whether you like it or not!
Next up is the Original Mix of Lotta Livin? which can probably best be described as a jazzybreakspartyromphoedown! Not sure if that helps?best give it a listen.
Flip over for Swing It, a solid and chunky little track that gets right inside your head with swingin? jazz piano loops sitting on top of a ruff and ready old school house groove. Simple and effective!
FR047
£4.49