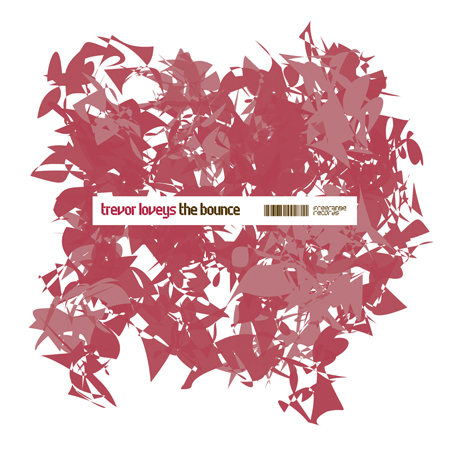 Trevor Loveys
The Bounce
Trevor Loveys returns once again with one of the dance floor-friendly highlights of his forthcoming LP ?Intastella?. ?The Bounce? comes complete with a Hipp-e remix as well as Trevors own re-edit making this an essential DJ friendly EP, bearing in mind the LP when it drops in May is a CD only affair.
The original mix is a chunky, solid slice of house music showing off Trevor?s unique approach to cut up sample snatching. Blatant, cheeky and downright copyright infringing but watch it get the party jumpin?!
San Diego based DJ, producer and label boss Hipp-e delivers one slick remix for this EP. With more twists and turns than Bush?s foreign policy but without the devastating consequences! Apart from on the dance floor that is! Deep and rolling but with plenty of soul and funk.
Trevor?s own remix adds a bit of darkness to proceedings with more than a hint of Switch influence shining through. Filtered stabs, cut-up Rhodes and twisted FX all sit nicely on that fat, minimal groove. Maybe best described as a heads down, no nonsense jack track.
FR041
£4.49