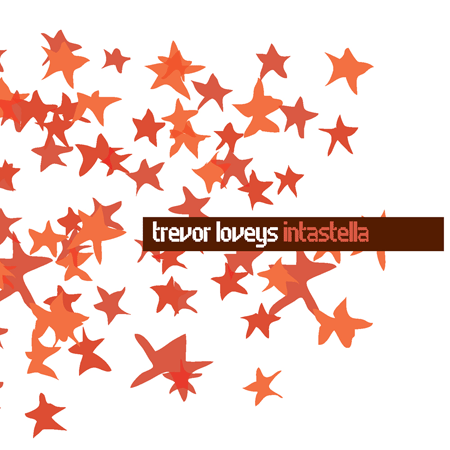 Trevor Loveys
Intastella
Trevor Loveys should need little in the way of introduction as a veteran of the past decade?s house, breaks and hip hop scenes. But for those who?ve missed out here?s a brief history: Trevor started recording in the early 1990's after being inspired listening to producers such as Ron Trent, Blaze and Masters At Work. He taught himself keyboards and drum programming having bought a synth and Akai sampler. After spending a year developing his sound and production skills he released his first single, 'Soul Motive' on Nuphonic Recordings. This release caught the attention of producers and music press alike, gaining big respect from the likes of Deep Dish and Everything But The Girl?s leading man Ben Watt.
Trevor went on to form one half of House Of 909 who released critically acclaimed deep house albums for Tribal offshoot Pagan helping take his music to a wider audience. Various solo projects followed with numerous 12?s and a classic album entitled ?Era? for Omid 16b?s Alola imprint as well as other UK labels like Loungin?, Frontroom and Ephemeral.
In recent times Trevor is far more likely to be recognised as one half of jump up house giants Switch. Along with fellow beat meister Dave Taylor (aka Solid Groove) the duo have notched up a fearsome catalogue of dancefloor filling remixes for such luminaries as Busta Rhymes, Basement Jaxx, Chemical Brothers and Kylie no less! Their debut release ?Get Ya Dub On? here on Freerange was one of the biggest underground club hits of 2003 with pretty much every jock and his mum caning it to great effect!
Trevor?s debut album for Freerange; Intastella is a consummate selection of tracks which includes everything from funked-up house to chilled out beats, soulful vocal tracks to cut up sampledelica. All produced with Trevor?s trademark tight, fat, futuristic spin. This album delivers plenty of dance floor-friendly smashes in the form of ?The Bounce? and ?Feel The Horns? but also warm, future soul like that on the well-received single ?Elevate Your Mind? featuring Louise Dumbleton. For those of a hip hop persuasion, look no further than ?Dynamite? for a fix of cut up party breaks guaranteed to mash up the floor. And for the headz there?s plenty of deep, dark, jazz infused breaks on ?Life Goes Wrong? and the beautiful ?Rags?. And not forgetting ?You and Me, featuring Gothenburg based vocal trio Bless who add their trademark lush, jazz inspired flavour as only they can.
All in all an accomplished LP by anyone?s standards and one that looks set to establish Trevor Loveys as an influential player in electronic music, whatever the style.
FRCD10
£3.99