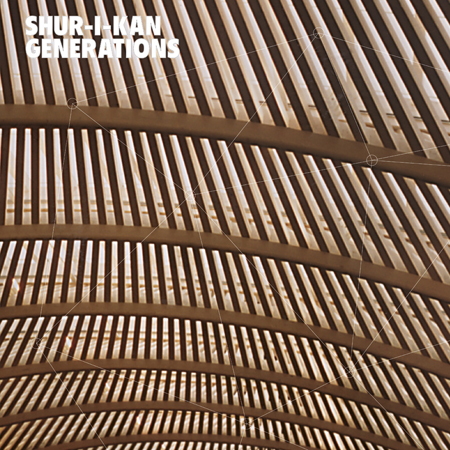 Shur-I-Kan
Generations
Most heads out there should be familiar with Tom Szirtes through his debut Shur-I-kan LP ?Advance? which caused a subtle ruckus on it?s release back in 2001. This album went on to become one of the chillout albums of the year and saw Shur-I-kan playing live shows from the Big Chill to the Mount Hotaka festival in Japan. Fast forward to 2004 where his much anticipated follow up ?Waypoints? will see the light of day later in the year.
As a taster of what to expect we?ve put together an EP which includes the original version of ?Generations? as well as two tasty club mixes from Jimpster and The Una Bombers.
The original album version can probably best be described as classic Shur-I-kan. Suffice to say, soulful, deep, innovative and melodic as anything!
Flip over for the 2 club reworkings in the form of the ?Jimpster House Dub? and ?Una Bombers Basement Mix?. Jimpster strips things down and loops up the live bass to get things rolling on a deep and jazzy house tip. This one?s a perfect track to warm up the party with. The Una Bombers stay true to recent form (if you missed their mix of Jersey Street?s ?Burnin? you need to rectify the situation!) with a jackin?, minimal and downright dirty workout giving the track a totally different spin altogether.
FR042
£4.49