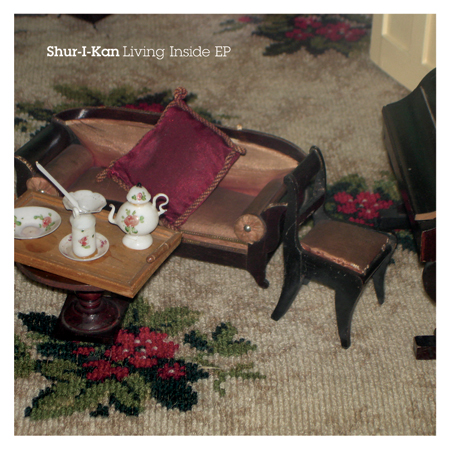 Shur-I-Kan
Living Inside
It's been a while since we've had some Shur-I-kan business here on Freerange (last release, Generations included Unabombers, Brett Johnson and Mr Fingers mixes) but at last we welcome the man back with this tasty EP.
First up we have Feeling It, a deeper than deep excursion into the far reaches of house with it's pizzicato string stabs, electro bass line and trademark Shur-I-kan lush atmospherics.
Aimed fairly and squarely at the more discerning dancefloor.Living Inside has shuffled beats which pin down the square wave bass line while a massive filtering arpeggiator ebbs and flows over the top…… make any sense of that? No, neither did we!
Mike Monday's remix of Living Inside is simply dark, dirty, druggy, pumping house music like only he can do! If you've been buggin' like we have over his recent productions such as Bootyfunk, What Day Is It? And Tooting Warrior then you'll know what to expect. Mike always goes for the jugular and this 8 minute rework makes no exception.
FR066
£4.49