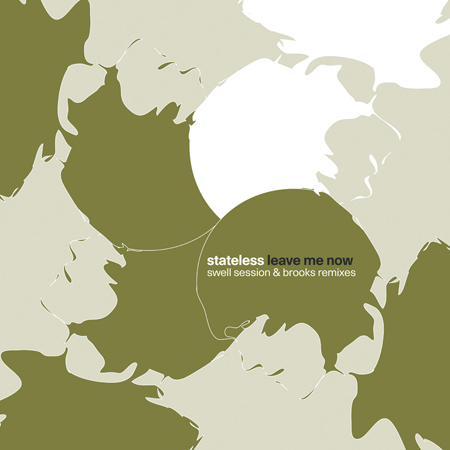 Stateless
Leave Me Now Remixes
To celebrate the re-release of the Stateless LP 'Art Of No state', we've got together another tasty little remix EP for your delectation. Following on the heals of the previous well received singles which included Agent K and Desha remixes, 'Leave Me Now' gets the rerub from 2 of the hottest producers on the block.
First up, Andreas Saag himself switches heads and gets himself into Swell Session mode for a straight up tough but jazzy house version. As always, whatever Andreas puts his hand to you can guarantee he'll pull it off with style, conviction and downright fatness! Keeping the vocal intact he's totally transformed the song into something that will rock the floor whilst retaining enough musicality and depth to sound great on the radio or at home.
Flip over for the Brooks Fair and Light remix which flips it in a totally different direction. True to form, Brooks has conjured up an inspired piece of electro infused deepness! Stripping things down to a thumping kick and rasping snare, things build and evolve around the vocal creating a mesmerizing and soulful epic.
Check this and then if you didn't check the album first time round check that cos it's an absolute beauty from start to finish!
FR037
£4.49