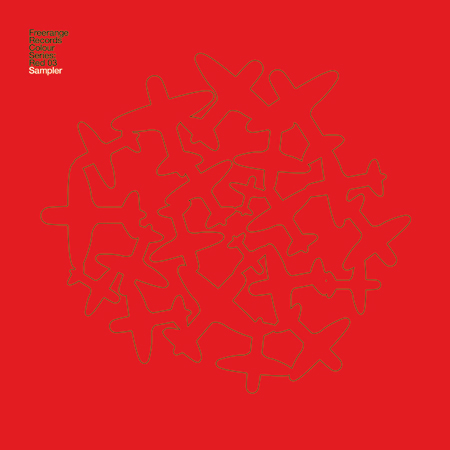 Various
Colour Series: Red 03 Sampler
So here we go with the next instalment of our ever expanding series of Colour compilations, this time a delectable shade of red. This mighty sampler contains four of the exclusive tracks and oh, what a fine selection it is!
Stepping up first is Troydon with a monster of a track entitled Close Your Eyes. Troydon Murison is a native South African, living in Brooklyn via San Francisco and it's got to be said that he's seriously hot property at the moment. Releasing heavyweight EP's for the likes of Nightshift, Tango and Drop it's easy to hear why. This man's beats are fat! Close Your Eyes is a twisted, freaky slice of bumpin' house that you just know is going to rock the dance floor.
Next up Freerange favourite Shur-I-kan delivers a tasty little track entitled Everytime. You people know how Tom Szirtes does things by now; deep, musical, late night house with soul.
Time to welcome back King Kooba who just seem to be going from strength to strength these days following the success of last year's San Salvador here on Freerange. A real underground success story, San Salvador got snapped up for inclusion on Defected's Most Rated Miami and Unabomber's Electric Souls 3 comps amongst others. Here they return with another sublime slice of Detroit influenced deepness mysteriously entitled Kin Ki Utsuri. Big fat synth stabs are the key here, all sitting on top of a seriously rolling groove. Proper spacey!
Finally, the one and only Kirk Degiorgio, this time under his Esoterik guise, rounds things up in his own inimitable style with Armchair Thriller. Kirk never fails to produce real techno with a depth and beauty rarely heard these days. Inpirational, uplifting, machine music made from the soul of a true originator.
FR067
£4.49