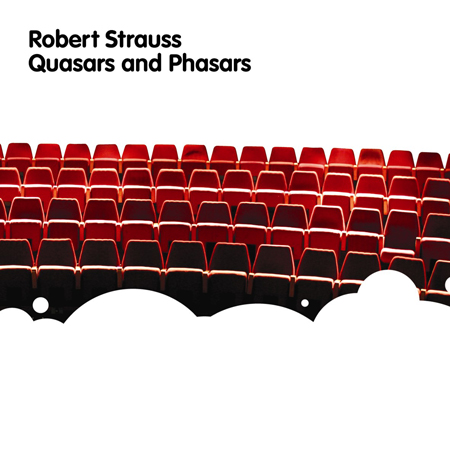 Robert Strauss
Quasars & Phasars
We're proud to introduce Canadian based producer Robert Strauss with this, his debut long player here on Freerange entitled Quasars & Phasars Twenty-Nine year old Strauss began making music professionally over a decade ago. Playing keyboards and drums as a child and settling on guitar in his early teens. Robert began his musical career like most, playing in high school rock bands eventually leading his group Life to a major recording deal in Canada. Robert's goals have since remained unchanged, focusing on writing and producing his own, original material. Keeping in mind the guiding principles of making quality music with soul, Robert continues his musical journey into this second decade.
Operating from his studio in Toronto, Robert's music is just starting to break out internationally with recent releases on Osunlade's Yoruba label as well as collaborations with Baatin from Slum Village. As these names suggest Strauss refuses to get pinned down to one particular style, preferring the freedom that his skills as a musician and producer allow him. Pigeon-holing phrases like broken beat, nu jazz or future soul will inevitably get bandied around. Whatever… a good tune is a good tune, one that is to last the test of time. And you can guarantee Robert Strauss is making them! Which brings us neatly to the album in question.
From the outset it's possible to hear the breadth of influences that Strauss has absorbed over the years with Born In 1983 giving more than a hint as to what's in store. This little mash up introduction throws a bit of disco, a lot of boogie and plenty of abstract, electronic funk in the melting pot. From here things get down and dirty with the West London meets George Duke stylings on Ouija. Next up is the amazing Do It Up which really heats things up coming on somewhere between ESG and Recloose. Pure Class! What You Talkin' Bout drops the full fat funk flavours for this George Clinton inspired party jam.
The first of the two full vocal tracks is Spinning Inside My Love featuring Saidah Baba Talibah, daughter of Salome Bey, niece of Andy Bey. A rich musical heritage we thinks! Elsewhere we've got spaced out disco on Empire Strikes Back, down-tempo funk on Rhythm Of Life and the oh so radio friendly soul sounds of Miracles. Be sure not to miss the hidden track up there at the end of Your Life. This blissed out ambient beauty is worth the asking price alone. Pure deepness!
Once again, a highly accomplished and musical LP from an up and coming artist who's well and truly on the rise. Watch this space!
FRCD15
£3.99