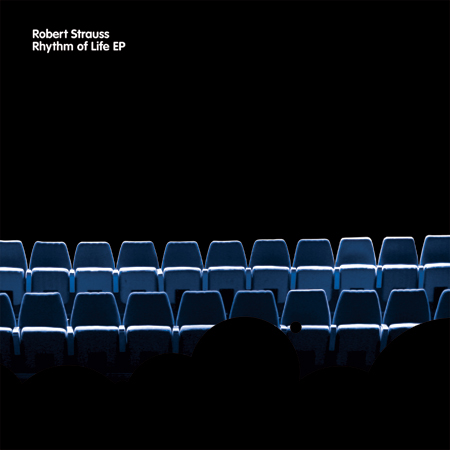 Robert Strauss
Rhythm of Life EP
Freerange is proud to introduce Canadian based producer Robert Strauss with this, his second single from forthcoming LP entitled Quasars And Phasars. Twenty-Nine year old Strauss began making music professionally over a decade ago. Playing keyboards and drums as a child and settling on guitar in his early teens. Robert began his musical career like most, playing in high school rock bands eventually leading his group Life to a major recording deal in Canada. Robert's goals have since remained unchanged, focusing on writing and producing his own, original material. Keeping in mind the guiding principles of making quality music with soul, Robert continues his musical journey into this second decade.
Operating from his studio in Toronto, Robert's music is just starting to break out internationally with recent releases on Osunlade's Yoruba label as well as collaborations with Baatin from Slum Village. As these names suggest Strauss refuses to get pinned down to one particular style, preferring the freedom that his skills as a musician and producer allow him. Pigeon-holing phrases like broken beat, nu jazz or future soul will inevitably get bandied around. Whatever… a good tune is a good tune, one that is to last the test of time. And you can guarantee Robert Strauss is making them!
So here we have 'Rhythm Of Life', complete with a stupidly fresh down tempo remix from none other than Osunlade. The result on his Yoruba Soul remix is a heavyweight, R & B influenced soulful head nodder that will work great on the radio or maybe played as the last dance down your youthclub disco!
Next up we have the original album version of 'Rhythm Of Life' in all it's glory. A simple, funky, soulful jam that will see fans of Amp Fiddler or the Philly soul scene getting very hot under the collar!
Flip over for some extreme freaky deaky s**t on 'What You Talkin Bout'. This one is dripping quality with it's funky, boogie inspired beats and brilliant atmospherics.
FR056
£0.89