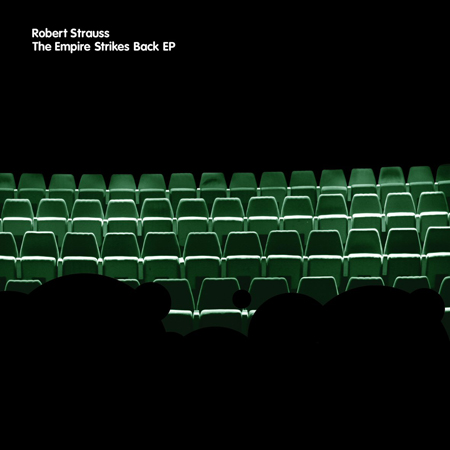 Robert Strauss
The Empire Strikes Back EP
Most of you people will have heard of Robert Strauss by now. His previous 2 EP's and album released here on Freerange roused more than a little interest to say the least, especially with the killer Osunlade and DJ Spinna remixes included. Support came flying in from the likes of Ben Watt, Swag and Rainer Truby whilst IDJ declared the Spinning Inside Your Love EP 'a superb four-tracker all told!'
Operating from his studio in Toronto, but well and truly connected world wide, it shouldn't be too long before Robert becomes a household name on the underground scene. What with his remixes and releases for Osunlade's Yoruba as well as his collaborative work with Slum Village you could say that it's been a pretty exciting year for young Strauss.
This third EP brings forth three more killer cuts from Robert's debut album 'Quasars & Phasars' for the vinyl junkies out there. But appealing as that may be, it's the Middlefield remix of Empire Strikes Back that is going to do the damage where it hurts most! Fellow Canadians Middlefield have just come through with some deep, deep, jazzed out spacey house and broken beat s**t on Diaspora which caught our ears over here. Their sterling effort and bare faced talent has produced a monster of a remix which lays the funk heavy whilst keeping the soul intact. Definitely one for those who like their beats broken, not stirred!
Next up is the original mix of Empire Strikes Back, over flowing with it's P-funk inspired vocals riding on top of deep disco beats.
Miracles shows us just how capable Robert and featured vocalist Saidah Baba Talibah (neice of Andy Bey) really are with another of their carefully crafted timeless soul tracks. This is a real beauty with a chorus that'll get right inside your head.
Finally, Ouija goes on a deep down and dirty one with the West London meets George Duke stylings resulting in some seriously abstract broken beat business. Ouija!
FR057
£0.89