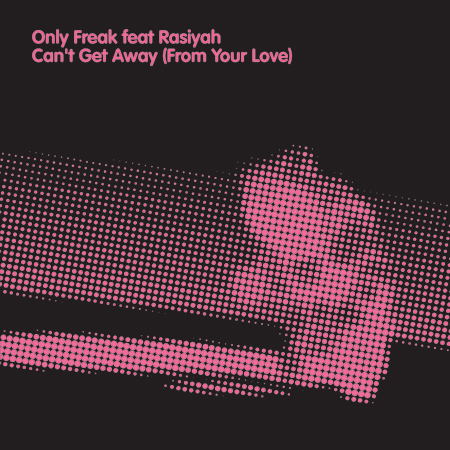 Only Freak
Can't Get Away (From Your Love)
Only Freak return with a sure fire winner of a track entitled Can't Get Away (From Your Love) which the spotters out there will recognise as the stone-cold classic Carol Williams track from 1982. Currently riding high with there killer Spirit Catcher EP's and remixes, Jean Vanesse and Thomas Sohet return to their Only Freak guise to re-rub Can't Get Away into an awesome slab of future boogie! A big cross over track this, we're sure you'll agree!
So who do we draft in to remix an awesome cover version of a classic original? Solid Groove of course! The man can do no wrong in our eyes. Whether it's with his Switch, Solid Groove or Induceive stuff with Jesse Rose, you can guarantee it'll sound original, fat and do the damage on the floor. Needless to say then that he's come up smelling of roses once again! This has got to be one of his best remixes to date and looks set for big things we reckon. Combining his trademark jackin' beats with a proper catchy and uplifting Daft Punk style production, we confident that this could well be up there as one of THE underground anthems this summer. Extra extra Large!
Last up we have Viper Vapour. A rocking track in the style of their recent Spirit Catcher tracks for 2020 Vision, Winding Road and Polyphonics. If it's fat, warm, twisted, disco-influenced house you're after then look no further!
FR061
£4.49