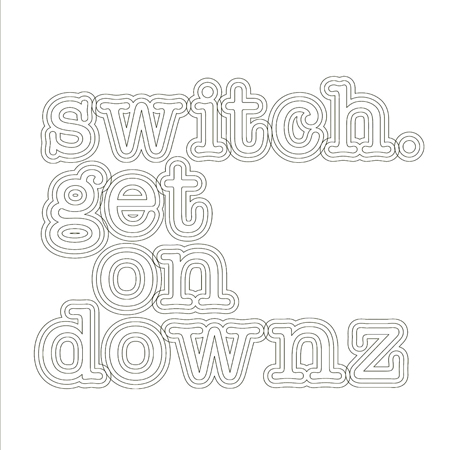 Switch
Get on Downz
One of THE most anticipated 12?s of the year, the follow up to last years massive ?Get Ya Dub On? by Switch. Still doing damage a year on, it really has been a phenomenal success story, surviving sinking distributors and waning vinyl sales and going on to sell over 10,000 copies!
?Get On Downz? is every bit as a original as it?s predecessor. In fact, all of us here and a select few jocks that have been leaked early copies think it rocks even harder! It?s all in the tough, funky groove, repetitive vocal hooks and those all important hype moments! There?s plenty of drama all round but just watch out for the cheeky 2 bar disco loop near the end cos it?ll fuck your mix right up!
On remix duties we have none other than Henrik Schwarz who?s been creating much excitement off the back of his ?Chicago? and ?Marvin? tracks on German labels Mood and Sunday-Music. Here he goes on a deep and twisted 10 minute mission which will get fans of Theo Parish, Moodyman and Pepe Braddock drooling...
FR039
£4.49