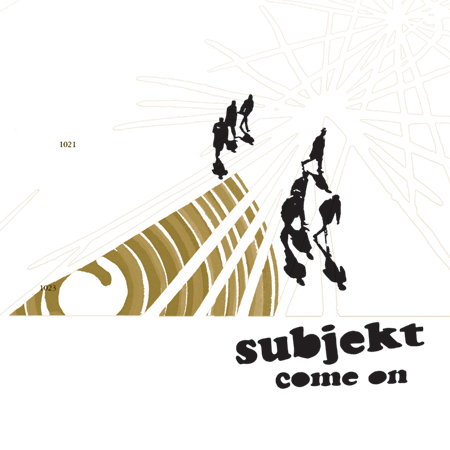 Subjekt
Come On (White Label Only)
Subjekt is the latest artist to join the ever expanding crew down at Freerange Records. The highly elusive and as yet anonymous Subjekt has been creating quality music and rocking dancefloors under a host of pseudonyms since time began.
Here he delivers yet again, with a monstrous slice of jacking, stomping, funked up house entitled ?Come On?. One to get things moving for sure with minimalistic beats and that catchy vocal hook. Simple and devastatingly effective!
Taking things deeper we have drafted in none other than Charles Webster of Miso, Peacefrog and Love From San Fransisco fame to work his magic. Stripping things down even further but keeping the funk and adding a hefty dose of psychadelia, Webster?s mix should hit the spot for fans of Britt, Braddock and any other producers whose names begin with Br?.!
Rounding things off Jimpster reworks the original into a latin influenced, deep house roller. Adding his trademark melodies and harmonies with plenty of jazz and techno all coming together to create a lush late night version.
FR035
£4.49