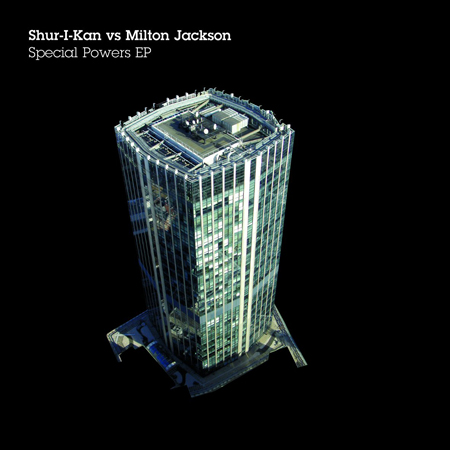 Shur-I-Kan Vs Milton Jackson
Special Powers EP
The might duo of Shur-I-Kan and Milton Jackson go head to head once again to produce yet more deep, pumping dancefloor grooves for your listening and playing pleasure. Following on from last months I Want It EP, Special Powers goes some way to cementing these boys' reputation as heavyweights in their field.
The original of Special Powers is a throbbing beast of a track that's just crying out to be played on a big room soundsystem where it'll wreak complete havoc! Twisted, psychedelic s**t from outer space is one way to describe it!
Shur-I-Kan calms things down a bit for his Latin Workout Mix, but only a bit! Tight Brazilian beats keep things grooving while the layers of tripped out keys and FX swirl around on this alternate version.
Finally we see Milton Jackson revisit I Want It so he can turn it upside down and inside out creating a darker, more tribal version for the headz. All in all another fine collection of underground goodness that we're sure you'll get plenty of use out of.
FR070
£4.49
More by Shur-I-Kan Vs Milton Jackson