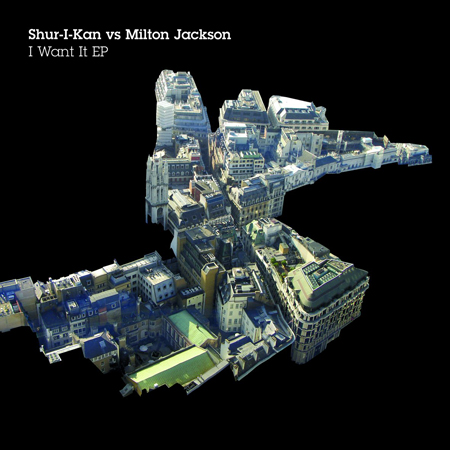 Shur-I-Kan Vs Milton Jackson
I Want
This winter's been a busy one for our man who kan Tom Szirtes. Not content with ripping it up on the recently released Living Inside EP he's straight back to work, this time teaming up with none other than Glasgow's finest exponent of deep leftfield house Mr Milton Jackson. The 2 hooked up on that greatest of inventions (or excuse to waste a bit more time in the name of networking!!) Instant Messenger. The 2 began beaming tracks back and forth through cyberspace culminating in 2 EP's worth of killer dance music. (So it does have some good uses!)
Shur-I-Kan's mix of I Want It keeps things warm, soulful, deep and musical with those old school synth stabs and funky as hell moog bass line. There's already a decent buzz on this track after it was included as an exclusive on Tom Middleton's recent Mixmag covermount CD.
Next up is the Milton Jackson remix which turns on the pressure by fattening up the groove and tweaking the arrangement for maximum dance floor impact. This one works an absolute treat and signals a welcome return to form for one of the UK's finest underground house producers. We're very proud to welcome him to the label!
Finally we have On The Up which is another sure fire winner for all lovers of deep but chunky house that'll keep them jumpin' down at your local disco.
FR069
£4.49
More by Shur-I-Kan Vs Milton Jackson