Willie Graff & Tuccillo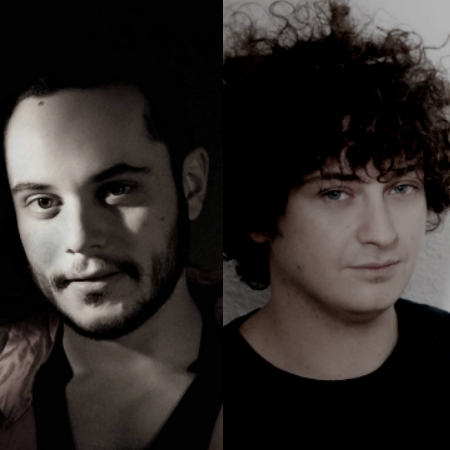 Willie Graff & Tuccillo could be considered two of the most dedicated activists of our times within the world of house music.

Willie Graff is one of the youngest and most prestigious DJs in the avant-garde of dance music, patiently reaping success wherever his talents take him. This Ibicencan-American has operated for some years now from his residence in El Cielo NY, and in the summer months he has also established himself as resident DJ in Pacha Ibiza, sharing the decks on both sides of the ocean with the heavyweights of today's musical arena. His career as a producer took off a while ago and its strength has resulted in various joint productions.

Tuccillo, who lives and works on the white isle, spearheads the most relevant positions when it comes to productions and big names. Unstoppable, he releases tracks that are constantly in the top positions of specialised listings, while the recognition to his work is now a tangible and constant reality. He also stepped out of the boundaries of his studio to offer us sessions brimming with unheard tracks and elegant live sets which are now signature features of his sound adventure. His ample knowledge and experience as a musician, and the good taste he displays in his concept of, what he feels dance music should be in XXI century, define his very success and the unique character that impregnates his musical saunter...


Quality joint productions have emerged from the coming together of these two minds in Ibiza, earning them acclaim on both sides of the Atlantic, such as "Paru Paru" for the German label Liebe Detail, followed by "When The Sun Goes Down" and "Bang" for the prestigious Swiss label Drumpoet Community, all of these in vinyl. Lately is "1, 2, 3, Yeah, Yeah" track for the famous English label Freerange Records which has already become a must in any music-loving DJ's collection.

The base line for this creative team is their passion for pure sounds, without distractions, aiming towards vinyl as the host of their music. In their tracks, intros become one of the main features, with innovative grooves as their common denominator and the white isle as their inspiration, giving their productions a unique light and pure essence.

These tracks hold a magical component, a double quality control filter: being the demanding producers that they are, they lean towards analog instruments, do not use sounds indiscriminately, and only welcome into their pieces those elements that vibrate, interact and reach their ultimate destination… House music!!!


See All Artists