Salvatore Freda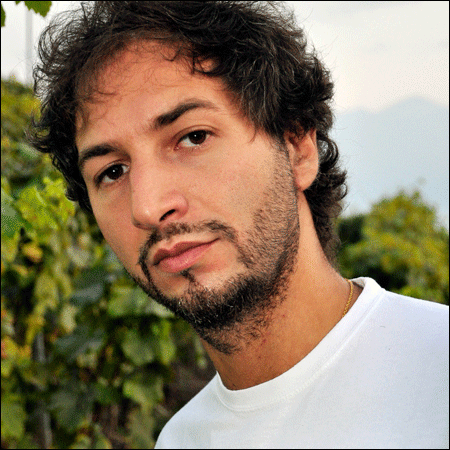 Salvatore Freda was born in 1978 in the city of Lausanne, Switzerland. Lausanne might be better known outside frontiers as a capital of the Olympic Games than for its appeal on the electronic music scene. However something has changed in these last years and Salvatore is not innocent to that new enlightment, musically-speaking.
His "savoir-faire" and creativity have been snatched on some of the finest labels, no less than historic, if you think about Freerange, Dessous, Music Man, Trapez and Cadenza. Filling the dj-box of the brightest artists that the techno planet can contemplate; Derrick May, Laurent Garnier, Luciano, Richie Hawtin, Dennis Ferrer, Louie Vega, and Pete Tong to name a few. Salvatore always strives to surprise auditors with exciting and forward-thinking projects. Freedom and open-mindness are kind of a philosophy to him. However, if there's something everyone has in mind about Salvatore's music, it is his sense of the groove. An unimitable "touché" that gives a specific character to his large music vision. His main inspiration comes from the sense of futurism behind Detroit Techno music, and the funkyness inside Chicago House. Also, both of these traditions are constantly redefined by Salvatore and transposed into a post-modern aesthetic. It might be called deep house or hypnotic techno, every song has to tell a new story.
If you have heard of Salvatore only in the past few years it doesn't mean he is a so called "newcomer". He has built a rich and solid profile through the years, starting back in the early 90's, collecting vinyls at the young age of 12. He got deeply into electronic sounds after a first flashing clubbing experience with his older sisters during summer holidays in Italy in 1989. Lil' Louis "french kiss" and Inner City's "good life" are some of the first records he could buy at the local supermarket.
His expanding passion got him to move behind the decks, when he was a teenager, to play his own selection for dancers. This could only happen in the few equiped bars downtown at first, while waiting for the legal age to hit the bigger clubs. His pioneering style enabled him to quickly enter into the close circle of Lausanne nightlife. Prestigious nights and residencies have been offered to him in now famous clubs like Loft, Mad, and D!. Since 1998, Salvatore could host many great dj's, sometimes legends, enriching Lausanne's nightlife.
His first release went out in 1997 titled the Fredator E.P. (Chic records/PIAS) and found immediate support from Eric Morillo, Carl Craig or Tony Humphries. Not bad for a first try... However, it is only years later that Salvatore could give a follow up on the production side, being too busy with many activities devoted to underground music development like organising partys, writing reviews in magazines, co-producing radio shows, managing his own label "Adrenogroov", .. all of these while completing studies in psychology and philosophy at the University of Lausanne. Nowadays, Salvatore only focuses on both his first loves, studio work and dj'ing, there's no need to say how much his devotion as been seminal in his country.
His reapparence on Trapez in 2007, brought him more concretely to international attention. Since then, his productions over the past two years helped to reinforce his reputation as well as that of the blossoming Lausanne scene which he's intrinsically linked with. Sassicaia, Patatas Madras, Tiramisu, Bombolone, Bruschetta are some of an impressing serie of "club hits" that rocked any club over the planet and pushed him across Europe in some of the hotest clubbing capitals like Berlin, Hambourg, Barcelona, Paris, Milan, Naples, Zurich, Lisbone. Not to forget his yearly presence since 2005 at the legendary Montreux Jazz Festival and other national festivals like Caprices, Label Suisse, Electrosanne.
His upcoming material will see the light this autumn (2011) on Soulfooled and here on Freerange again, a label with which Salvatore feels like a home for his music, sharing the same open-minded spirit and love for deepness. Present and future seem to look bright for Salvatore, who keeps on resonating in expansion, always...
See All Artists