Pol_On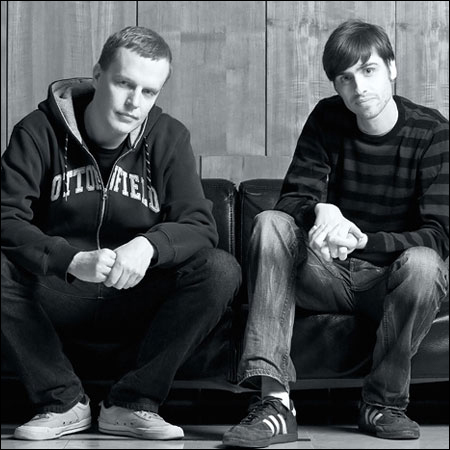 Pol_On was formed by Kacper Bogacz and Michal Piotrowski. Kacper is a graduate of the Academy of Jazz Music in Katowice, a respected jazz musician, who became known to a wider club-going audience, as being 1/2 of a live act Pan K vs. Piroman, where he performed under a monicker Pan K, together with Michal Romanowski aka Piroman.
Michal under his dj alias Mike P - is without a doubt one of key characters of the Warsaw techno/house club scene. Over the years he was involved in organizing events, booking festival line ups and taking part in numerous productions.
The two started working together in 2007 , by becoming a dj duo, and playing parties. It quickly turned out that they share the same passion and have a similar approach to music , were brought together by a common vision, so the next natural step was a joint trial music production. That soon developed into something much more significant. The cooperation transformed into serious music production, which with time, became more and more professional. They gained the interest of Channels Records for whom they released their first single "Ranom"in April of 2009.
The next step was a very good EP for Outils Du Connaisseur, and releases for Get Physical and Mothership, along their friends - Catz'n'Dogz.
2010 saw releases for Freerange Records, also material for PETS Rec. with remixes of King Roc and Adreas Saag, and a second EP for Outils Du Connaisseur, which has been surprisingly well received by top Dj's.
Since than Kacper & Michal have released music on Systematic, Get Physical, Freerange, Mothership, Connaisseur, Kolour and Pets Rec as well as remixing Timewriter, Wareika, Roberto Rodriguez, Dirt Crew, Matt Masters, Smash TV and Kasper Bjorke on Compost, Plastic City, Exploited and Dirt Crew.
They also have a monthly radio show on Sweat Lodge Radio. They've been booked to play iconic parties like: Privilege and Zoo Project in Ibiza, Goa Fabrik in Madrid . They also played in watergate, Bar 25 and Horst in Berlin, alongside many other parties in places like London, Tel Aviv or Moscow. They are a regular fixture on local polish club scene, and play the biggest festivals like Selector and Open'er.
In their productions, Pol_On do not restrict themselves to one style, combining modern sounds of electronic music with everything that's been an inspiration in the past.
www.http://twitter.com/pol_on
www.facebook.com/polonmusic
www.soundcloud.com/pol_on
See All Artists