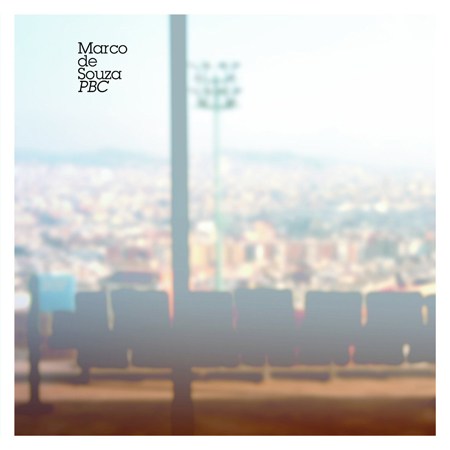 Marco de Souza
PBC
Time to welcome back Brazil's finest exponent of deep house music, Mr Marco Da Souza.He was first bought to our attention when his Step Over demo landed on the desk last year. We quickly realised that Marco was onto something with his Brazilian roots as well as an unhealthy obsession with US house. So here we have his follow up, furtively entitled the PBC EP.
For us, it always was and always will be about that all important swing. And the DUB Mix has got it by the lorry load! A simple rolling groove, some Chandleresque old-school stabs and cut up vox FX is just about all you need. Cheeky, uplifting and above all funky.
Next up you'll find Marco's own Deep Mix which brings his latin vibes to the fore whilst retaining that all important shuffle. This one goes heavy on the percussion creating bags of energy while the track builds and builds, Marco adding more and more layers of cut up stabs n FX.
Last up is Baltimore based Patrick Turner's very special electro tinged rerub. Co-owner of the Movim and Houseplant labels and highly regarded for his early releases on Transport, Bluem, Nightshift and End Recordings Patrick has turned in a bleepy, twisted, minimal workout that should please all fans of the dirtier end of West Coast house.
FR063
£4.49