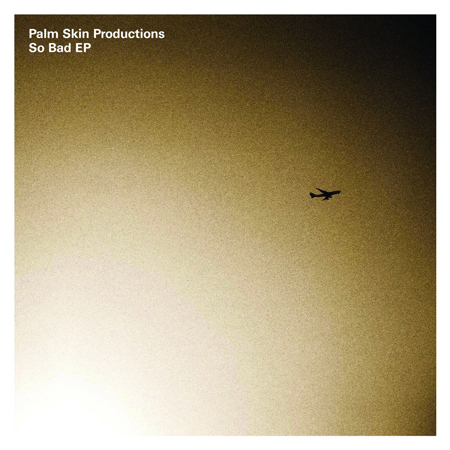 Palm Skin Productions
So Bad EP
The man they call Palm Skin makes a welcome return with this, his first EP for Freerange and indeed, his first EP for 4 or more years. The So Bad EP shows he's back and hitting fine form with a seriously diverse selection of beats and pieces to please all comers.
For those unfamiliar with Palm Skin Productions, shame on you and ya mum! He's recorded seminal EP's for Mo Wax during their finest hour, albums for Pussyfoot and Virgin as well as remixing the likes of Global Communications and UFO. He's kept off the street these days with a busy schedule of Djing and playing live with The Bays and Earl Zinger.
Back to the EP in question. First up is So Bad, meaning good! This pumping electro-influenced houser will certainly hit the spot on the dancefloor and keep the masses locked into it's tight little groove. It's even got a 24 bar snare roll section. Something Palm Skin has always wanted to do but never had the balls!
Flip over for She Got Well, a simple but devastatingly effective disco looper. This one builds subtly over the funked up groove whilst retaining that all important minimalism for maximum impact on the floor. Solid as anything!
Last up things go super deep with Feel The Fader, a deep house groove that grows and grows. The b-line is huge. Watch yer bass bins!
FR059
£4.49
More by Palm Skin Productions