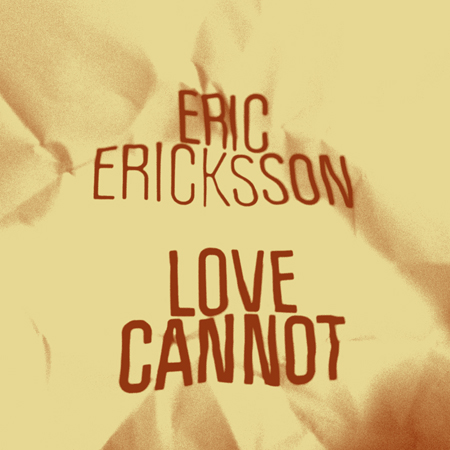 Eric Ericksson
Love Cannot
Eric Ericksson's not exactly the most prolific producer in the world but what he lacks in releases he certainly makes up for in quality. In 1997 Eric signed his debut EP to Derrick May's Fragile Records, established his own Kass Recordings in 2004 and thenlast year put out his Someone Is Watching EP on Planet E. So while he may not be a familiar name to most, we're certain that won't be the case for long from what we've heard of the Swedish producer so far.
On his Freerange Debut Eric has ventured into classic deep house territory with the title track providing warm, soul-tinged vibes with crisp beats and washes of chords punctuated with analogue synth lines.
Up next we have a remix from the brilliant Mr Beatnik who has been blowing us away with his recent productions such as last years Synthetes and his latest masterpiece the Sun Goddess EP. We knew he'd be the right man for the job and of course he delivers in spades putting his trademark spin on Love Cannot, stripping things back just the right amount and jacking up the groove a touch making it perfect for a fat soundsystem.
Finally, we have the sublime sounds of Let Them Know (Dub) which sees Eric go super deep and dubby, getting lost in layers of spinning echos and detroit strings. Simple, yet beautiful and heart warming stuff from a talented producer whose experience and skills really shine through.
FR168
£5.99