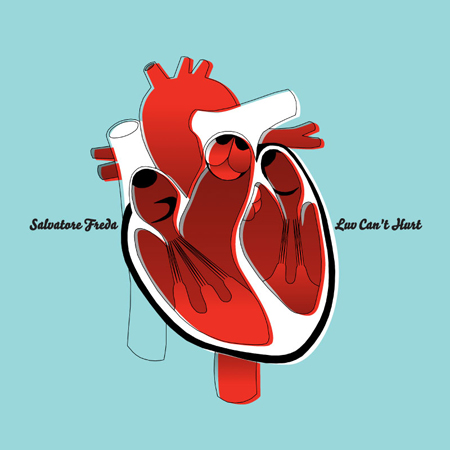 Salvatore Freda
Luv Can't Hurt white label (Inc Nebraska Remix)
Salvatore Freda and Volta released their Western Spaghetti EP here on Freerange back in 2009 and won themselves a legion of fans which led to subsequent releases on Leibe Detail, Cadenza and Area Remote. Their percussion heavy house sound also permeated the 2010 follow up from Salvatore Freda's solo release entitled the Worldwild EP which also introduced a live, improvised techno element.
We're very pleased to welcome him back once again for what we feel is his strongest track yet. Luv Can't Hurt is simplicity itself - a nicely paced house groove with just the right amount of disco influence in the drum department, a repeating chord stab and most importantly, a seriously hooky chiming melody doubling up the bass. A familiar vocal adlibs throughout the track bringing tension, dynamics and a spontaneous jammed feel to the arrangement.
Up next is Salvatore's own Fredator Dub which gets rid of the vocals and goes for a
more stripped back, looped-up feel which only goes to heighten the deep, driving
groove

Nebraska has been making some killer music the last couple of years with releases and remixes on Rush Hour and Chicago label Smooth Agent. His LP for Rush Hour is just released and pretty stunning it is too so we thought it only right to invite him to work some Nebraska magic on Luv Can't Hurt. His '86 Remix goes for a slightly proto-house vibe with deep, rumbling bass, simple drum machine beats and dubbed out vocals.
On his '79 remix Nebraska opts for a more laid back disco groove with full-fat claps punctuating the stuttering rhodes chords.
Limited Edition White Vinyl
FR158
£2.99