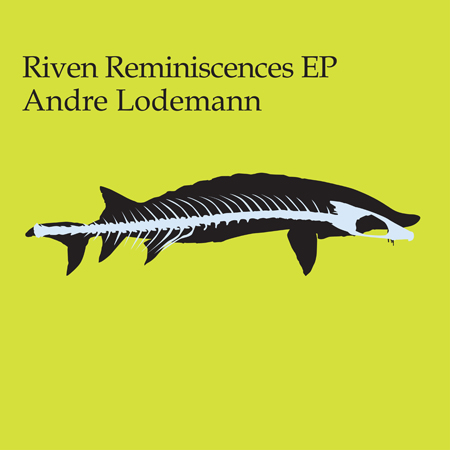 Andre Lodemann
Riven Reminiscences EP
Andre Lodemann has made some incredibly beautiful house music over the course of the last couple of years and we're very pleased to welcome him back to Freerange with a follow up to his acclaimed 2010 release Still Dreaming. The Berlin producer has had a string of high profile remixes over the last year including
those for Tracey Thorn, Omar, Phonique and Vakula to name a few. His Best
Works label goes from strength to strength releasing an eclectic mix of sounds but
with the common thread being a deep sense of musicality and forward looking
strategy. Here on his Riven Reminiscences EP we are treated to more sublime and
resplendent house which Andre has become synonymous with.

The title track initially comes on like some long lost Weather Report track incorporating some heavy jazz-fusion vibes and Pastorius-style bass line. But don't let that put you off! What we have here is an epic, undulating production that puts
in a little extra depth and complexity without taking any of the impact away. Things build perfectly until a piano stab and cross rhythm bassline enter, adding further energy until finally, things peak with the sampled piano chords in the
breakdown which develops into a fuller harmonic progression.

Next up we have the second original track entitled Together. Again, this is classic Lodemann, managing as always to inject a warmth, soul and musicality into his productions for those really special moments on the dancefloor when the crowd is ready to be taken way off the beaten track. You could say this is more like a
heartfelt ballad than deep house music so drop this one with caution if you don't want to see grown men reduced to tears on the dancefloor!

Finally, San Soda of FCL fame gives us his interpretation of Riven Reminiscences
going for a much more straight-up rolling house affair with plenty of drive and bouncing bass.
FR154
£4.99