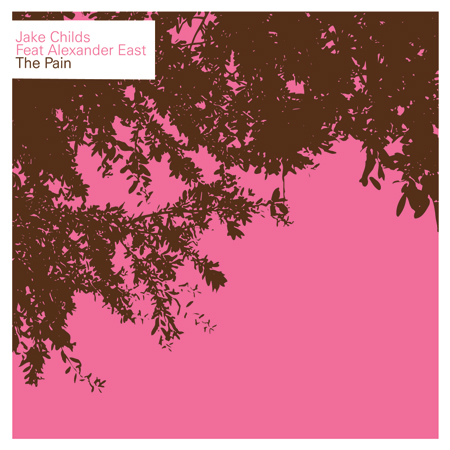 Jake Childs
The Pain
Oh yes people!! One of the hottest underground producers from Texas has teamed up with one of the freshest underground vocalists from Brooklyn to produce pure trouble on vinyl!! We're really proud to be the first label to bring together Jake Childs and Alexander East for this killer EP of top drawer house that'll surely make you lot a very happy bunch indeed!
Jake first came to our attention when we discovered his ridiculously good 'What Can I Do' track on Drop earlier this year. A talented young whipper snapper he most certainly is but if you want proof check out his rapidly expanding discography to find some of the freshest, dirtiest, crunchiest house around on labels like Fetish, Seasons, Housetown and Drop. Jake also finds time to run his own Uniform label where he puts out similarly top notch fair from the likes of Santiago and Bushido, Johnny Fiasco, Vernon and Dacosta and Inland Knights. Alexander East is a well established producer and vocalist who's awesome tracks have appeared on labels as diverse as Aroma, Raum, Afterhours as well as his own Planet East Recordings.
Anyway, the track in question is called The Pain and it's a f**king beauty! The boys have pulled out all the stops and turned in a slamming piece of soulful, minimal, house that's difficult to describe but impossible to resist. The beats are absolutely spot on and Alex's vocal adds that all-important hook creating a track that'll drop hard in your sets.
Jake's Life After Death Dub takes things in an altogether darker direction! Twisted, Chicago style acid house is the name of the game here and you can rely on Jake to make sure it's done properly! Play this and watch them run for cover!
Finally we have a stupidly funky Dub Mix from Alexander East himself who strips things back to the bear beats and gets on a hypnotic groover that we're totally blown away by. It's a really confident, classy mix that's minimal in the extreme! We trust you'll like it as much as we do!
FR068
£4.49